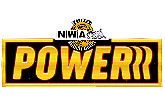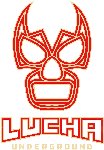 IN WORK
This list is constantly updated / Diese Liste wird stetig aktualisiert
Info:
MOD LIST - OF MY TNA / IMPACT WRESTLING INSTALLATION
Jim Cornette - 2006 - TNA - Dark Gray Suit / Red Tie

2K19 Mod

[NEW]



playable TAG TEAMS
The Dark-Gray Names are Superstars who were active in this Era - but are not yet available. /
Die dunkelgrauen Namen sind Superstars die in dieser Ära aktiv waren - jedoch bisher nicht verfügbar sind.

✔ = Mods available and installable / Mods die verfügbar und installierbar sind
The Band

Bear Money ✔

The British Invasion

The Broken Hardys ✔

Decay ✔

FinJuice ✔

The Good Brothers ✔

The Hardys ✔

The Latin American Xchange ✔

The Lucha Bros. ✔

The Main Event Mafia ✔

Mexican America

The North

The Revolution

Team 3 D ✔

The Wolves



ATTENTION!
All of the following original In Game Superstars are STILL included in the Game. However, these Superstars are becoming fewer as they are replaced by other Characters of the Celebrity & Fantasy Roster over time. Mixed / Cross Matches with these Superstars are (still) possible!
OPEN THE FOLLOWING SPOILER TAG FOR THE FULL OVERVIEW
ACHTUNG!
Alle folgenden Original- InGame Superstars sind NOCH im Spiel enthalten. Diese Superstars werden jedoch immer weniger, da sie im Laufe der Zeit durch andere Promi & Fantasy Charaktere ersetzt werden. Gemischte Matches mit diesen Superstars sind (noch) möglich!
ÖFFNE DEN FOLGENDEN KNOPF FÜR DIE KOMPLETTE ÜBERSICHT
(still) playable IN GAME CHARACTERS
playable MANAGER & OFFICIALS
Lana
Paul Heyman
Stephanie McMahon
The Miz
Triple H
Vince McMahon
playable SPECIAL REFEREES
Aubrey Edwards
Arnold Schwarzenegger
Brad Maddox
Charles Robinson (Stripes)
Charles Robinson (Dark Blue Smackdown)
Earl Hebner (WWF)
Earl Hebner (AEW)
Female Referee
John Cone
Ken Shamrock
Matt Striker
Mike Tyson
Mr. McMahon
Mr. Perfect
Nick Patrick (WCW)
Nick Patrick (nWo)
NJPW Referee
Shawn Michaels
Steve Austin - 2007
Triple H
playable ANNOUNCER
Justin Roberts
Matt Striker
Tony Chimel
playable COMMENTATORS
JBL
Jerry the King Lawler (Old)
Jimmy Hart
Jim Ross
Matt Striker
NJPW Commentator
playable INTERVIEWER
Matt Striker
playable SHOWS / ARENAS
TNA - Total Nonstop Action
TNA Bound for Glory Arena

Community Creation

[NEW]

NWA TNA Asylum 2002 Arena

Mod 2K19

[NEW]

TNA Impact 2011 Arena

Mod 2K19

[NEW]



IMPACT WRESTLING
Impact! Redemption Arena

Community Creation

[NEW]

Impact! Slammyversary Arena

Community Creation

[NEW]

Impact! Wrestling Weekly Show Arena

Community Creation

[NEW]



ROH - Ring of Honor


LUCHA UNDERGROUND


NWA POWERRR